GALLEIDO
Regular price
Sale price
$17.99
Unit price
per
Sale
Sold out
THE WAY TO ENJOY SAFE & PREMIUM TASTING WATER EVERYDAY

The GALLEIDO Water Filter Pitcher is growing in popularity in Japan and has now become available for the rest of the world. Simply pour tap water into the jug by letting the included filter remove all the baddies that can enter your water supply and enjoy a new smooth taste in your glass.
FEATURES
-LCD display lets you know exactly when it is time to change the filter.
-Perfect size for serving several drinks of water while small enough to easily handle and store in the fridge.
-Complex multi-layer filter includes activated carbon and ion exchange water filter layers.
PRODUCT SPECIFICATIONS
Total Capacity: 2.6L
Water Filtration Capacity: 1.4L
Pitcher Weight: 600g
Size: 21.5 cm x 10.5 x 25 cm
Notification Function: LCD display for period of use
Filter Replacement Period: 5L a day for 4 weeks (about 30 days)
Filter Max Use: Approx. 60 days
Cartridge Weight: 4g
Cartridge Size: 6 x 10 x 8 cm
Material: Polypropylene (PET)
Packing size: 29 x 27 x 12.5 cm; 1.1 kg
Package Weight: 1.1 kg
PACKAGE CONTENTS
Water Purification Pitcher x1
Cartridge x3
Instruction Manual x1
1st Shipment Package Contents
・Water Filter Pitcher
・3 filter cartridges 
2nd Shipment and Onward (every 90 days)
・3 filter cartridges 
2 Cycle Commitment 
Subscription cannot be cancelled until after 2 cycles. The subscription may then be cancelled before the 3rd cycle. 
✅FREE SHIPPING!
Share
View full details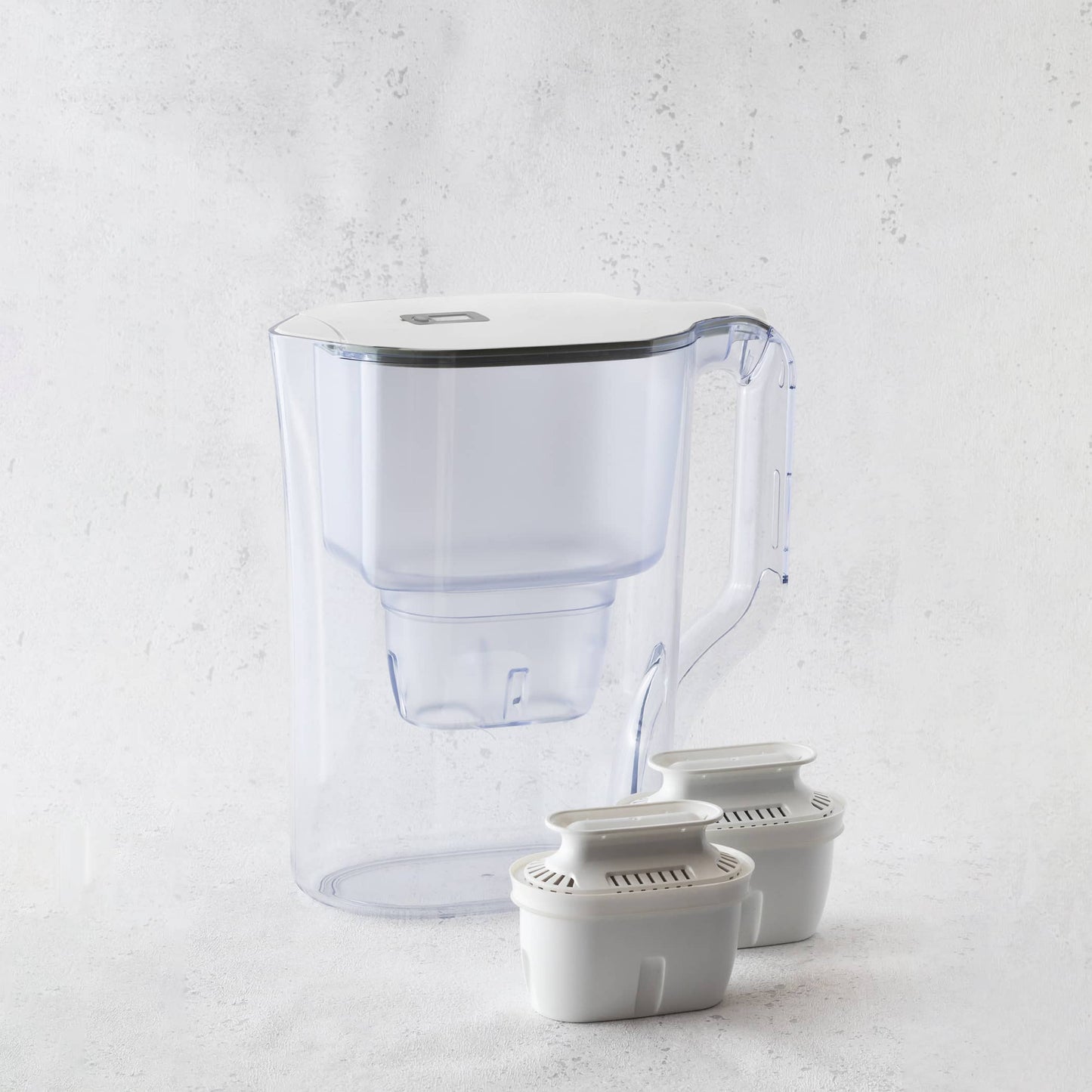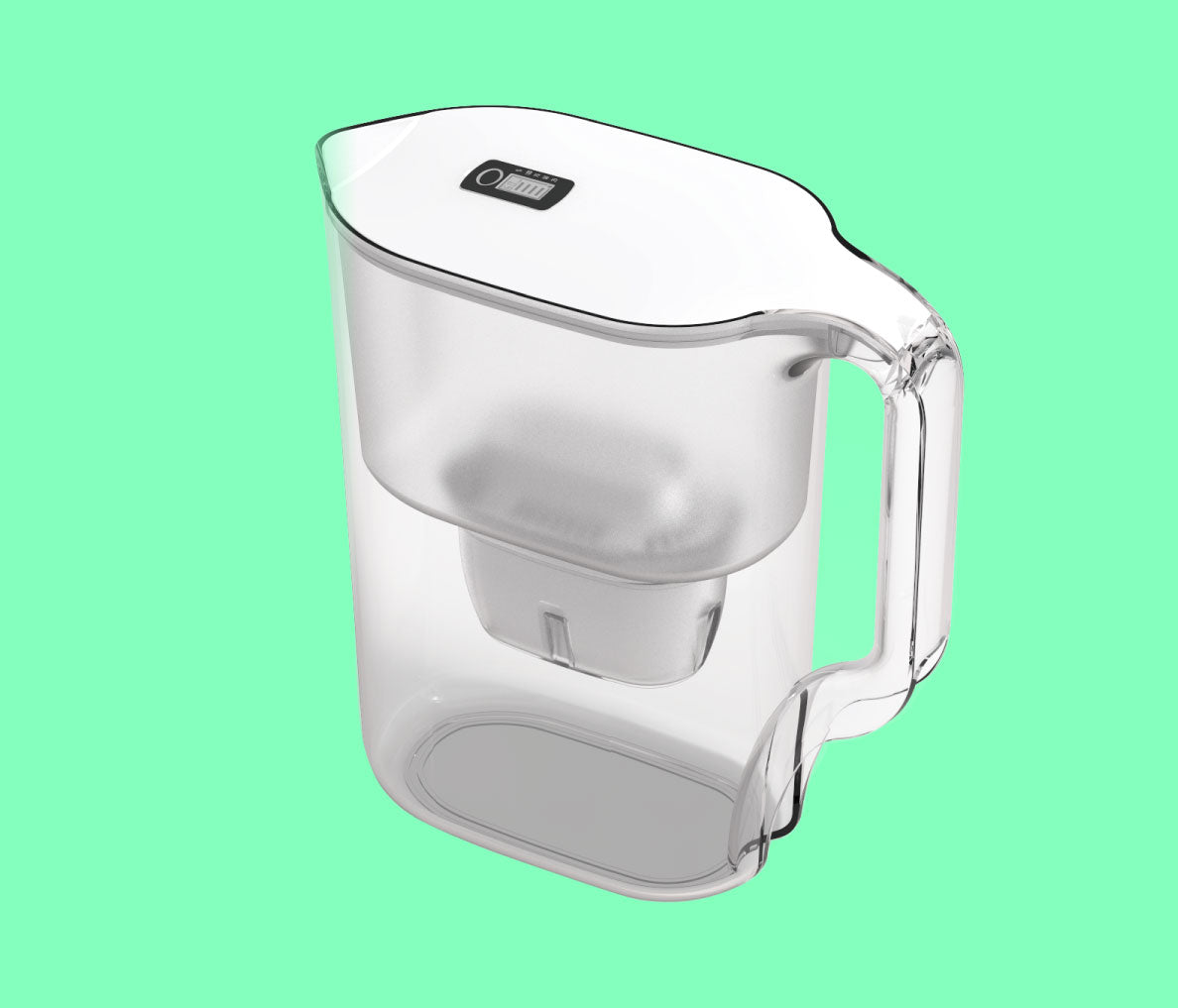 Purify Your Future.
Experience a new peace of mind by always having extra refreshing and purified water filtered through this product. Fits neatly into any fridge yet delivers several cups of smooth tasting and most importantly safe water. This GALLEIDO subscription enables you to continually benefit from this product at an affordable price so you don't have to stress about shopping for new cartridges or breaking the bank. This is the easy way to drink pure water over the long term. Purify your water and purify your future with this GALLEIDO subscription.
The Right Size.
Size was carefully considered for the design of this product as too big is too heavy and troublesome to pour and too small would not be not enough water inside. The GALLEIDO Water Filter Pitcher is easy to just pick up and pour no matter how heavy you can lift and is easy to fit into any size fridge thanks to the slim form factor.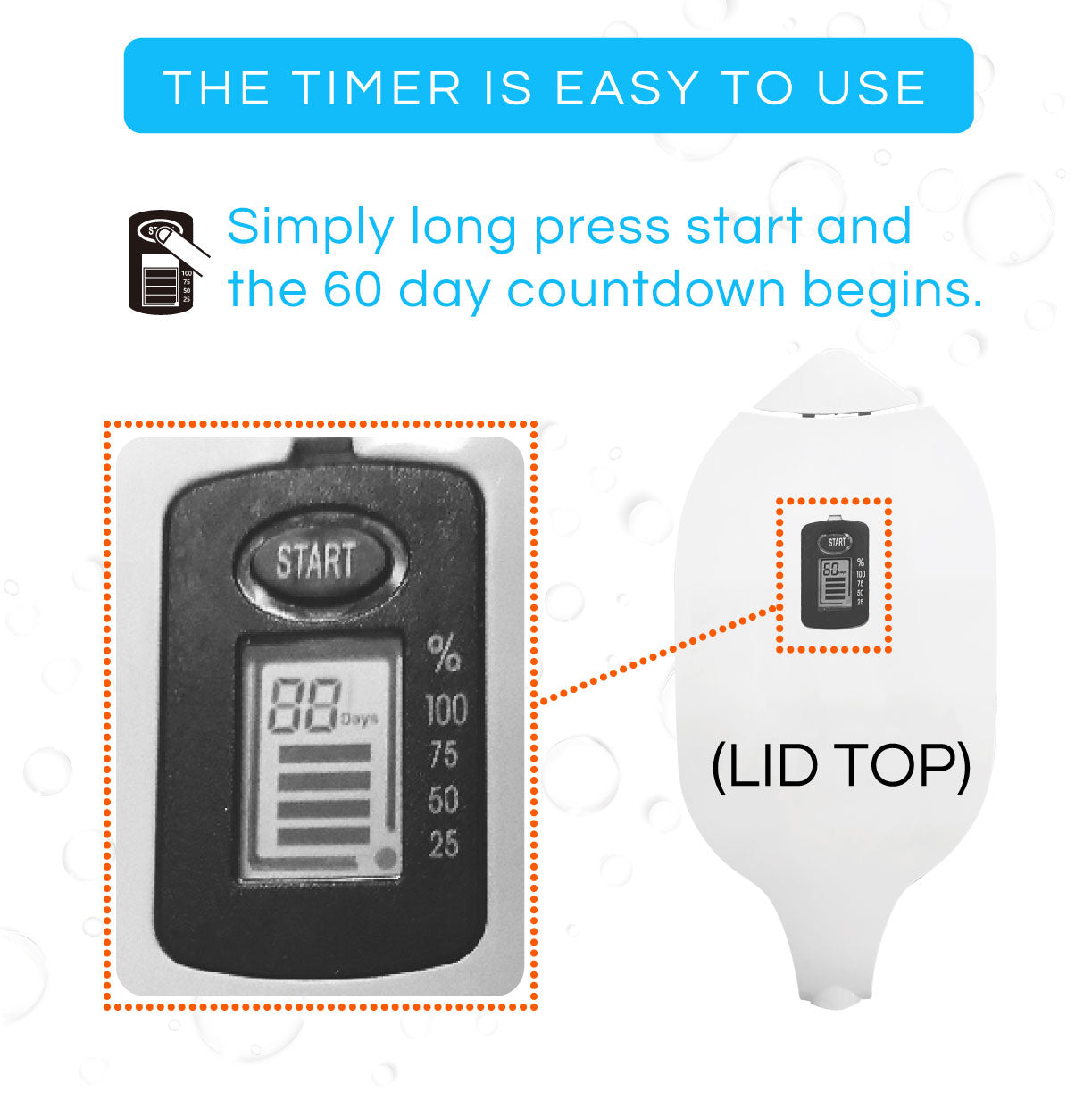 Auto Countdown.
The lid has an LCD display on top so it's easy to keep track of when it's time to change the filter.
●How to Start the 60 Day Countdown
Simply Long press the button for 3 seconds : Start countdown!

●Pause & Resume Countdown
1. Long press 3 seconds then let go.
2. Display info disappears while paused.
3. Long press 3 seconds then let go to resume.

●Reset Counter.
If you press the counter for 8 seconds to reset to 60 days. "60 Days" will appear on LCD to let you know it started.