GALLEIDO
A skin purifying dream shower in my own home for less than a dollar a day???
That is exactly right. The GALLEIDO SHOWER CLUB SUBSCRIPTION from Japan is finally open to the rest of the world at an EPIC price.  This is the way to protect your water from the harmful effects of chlorine, make your skin glow, hair shine and live the dream of 5-star hotel-quality showers at home every single day without breaking the bank.
1st Shipment Package Contents
・Shower Head x1
・User manual x1
・Chlorine Removal Refill Packet x3
・Chlorine Removal Cartridge Case x1
・4 Types of Adapters x1 each
・O-ring x1
・Rubber Seal x1
2nd Shipment and Onward (every 90 days)
・Chlorine Removal Refill Packet x3
 Subscribers first receive a free shower head with the first 3 chlorine removal cartridge refill packs. From the second shipment, every delivery will include 3 more chlorine removal cartridge refill packs to ensure your skin stays always protected with each shower.
◆ABOUT THE GALLEIDO SHOWER HEAD
The GALLEIDO Shower Head features impressive cleaning power with up to 46 million extra fine bubbles and up to 61% savings on your water bill. While it has the same specifications as other high-end shower heads on the market, it comes free in this unbelievable deal. Now there are really no more excuses for not adding one of these to your own shower!

◆WHAT "EXTRA FINE BUBBLES" MEANS FOR YOUR SKIN
"Extra fine bubbles" refers to bubbles that are even smaller than human pores which are easily able to get inside and thoroughly clean out all that trapped oil, makeup and dirt while keeping your skin moisturized and warm.

◆THE GALLEIDO COMMITMENT TO BEAUTIFUL SHOWER BUBBLES
The GALLEIDO Shower Head has been specially designed to produce approximately 46 million of these extra fine bubbles per micrometer.

◆CUSTOM MODES
The water flow of the shower can be switched between the three modes listed below depending on the intended use:
・Rain: Max Water Pressure/Volume
・Mixed Mode: Rain + Mist
・Mist Mode: Effective Cleaning and Water Saving
 We made the shower head free in this subscription system that also enables us to lower the price to the mind-blowing amount of less than a dollar per day for keeping the chlorine removal refill packs stocked up.  This way you're skin and hair always stays as healthy as possible and while your shower experience gets upgraded with a handheld multi-spray function shower head to make your bathing time easier and relaxing. As you'd guess, this kind of deal is also notably VERY RARE in Japan so we are excited to finally make it available for the rest of the world!  
Notes
・Please note that this product cannot be used to replace shower heads that are mounted to the wall or ceiling. Only equipment with a shower head connected to a shower hose can be used.
・For the second and subsequent deliveries, only refill chlorine removal cartridges will be delivered so please do not throw away cartridge case and keep it in a safe place. 
2 Cycle Commitment
・Subscription cannot be cancelled until after 2 cycles. The subscription may then be cancelled before the 3rd cycle. 
・FREE SHIPPING!
Share
View full details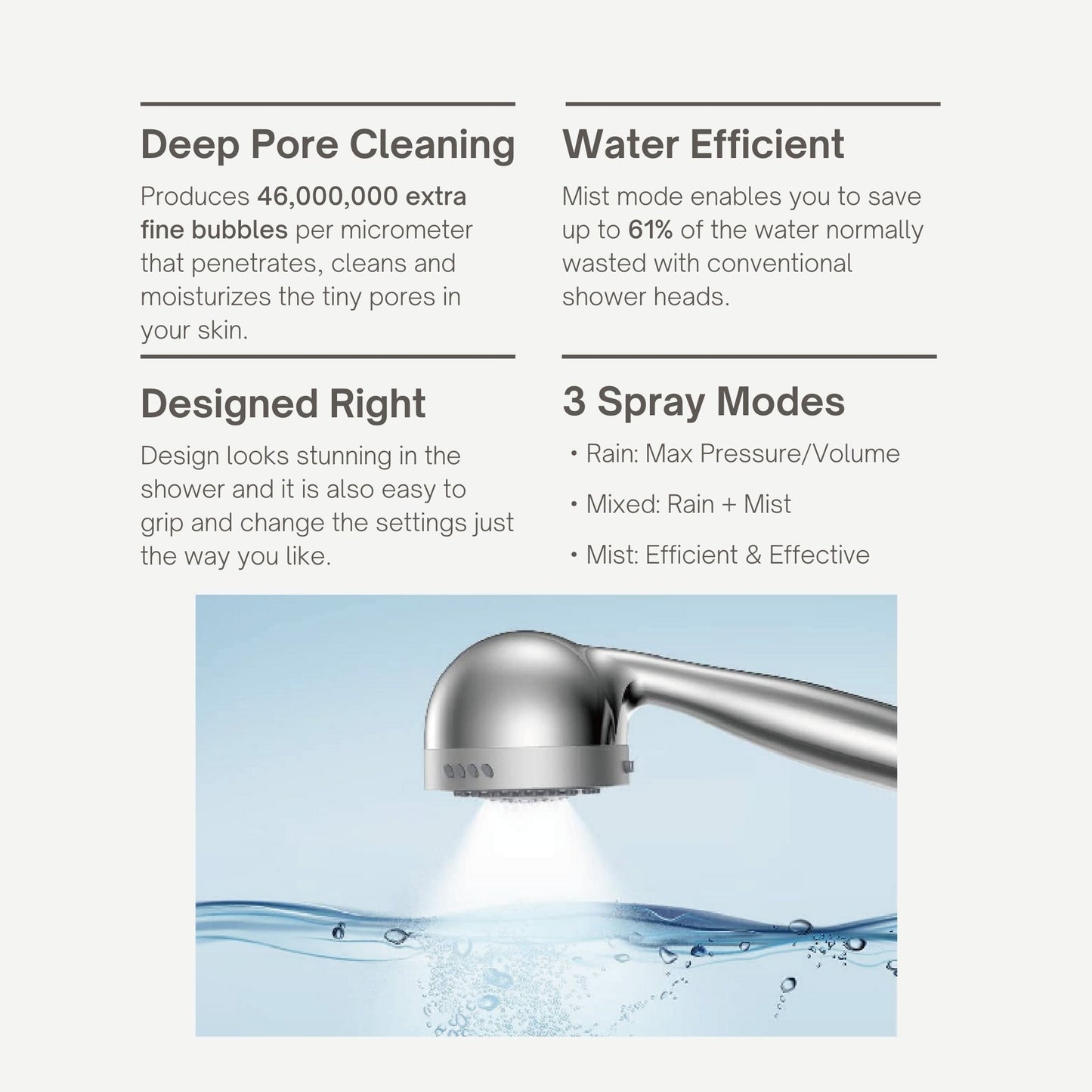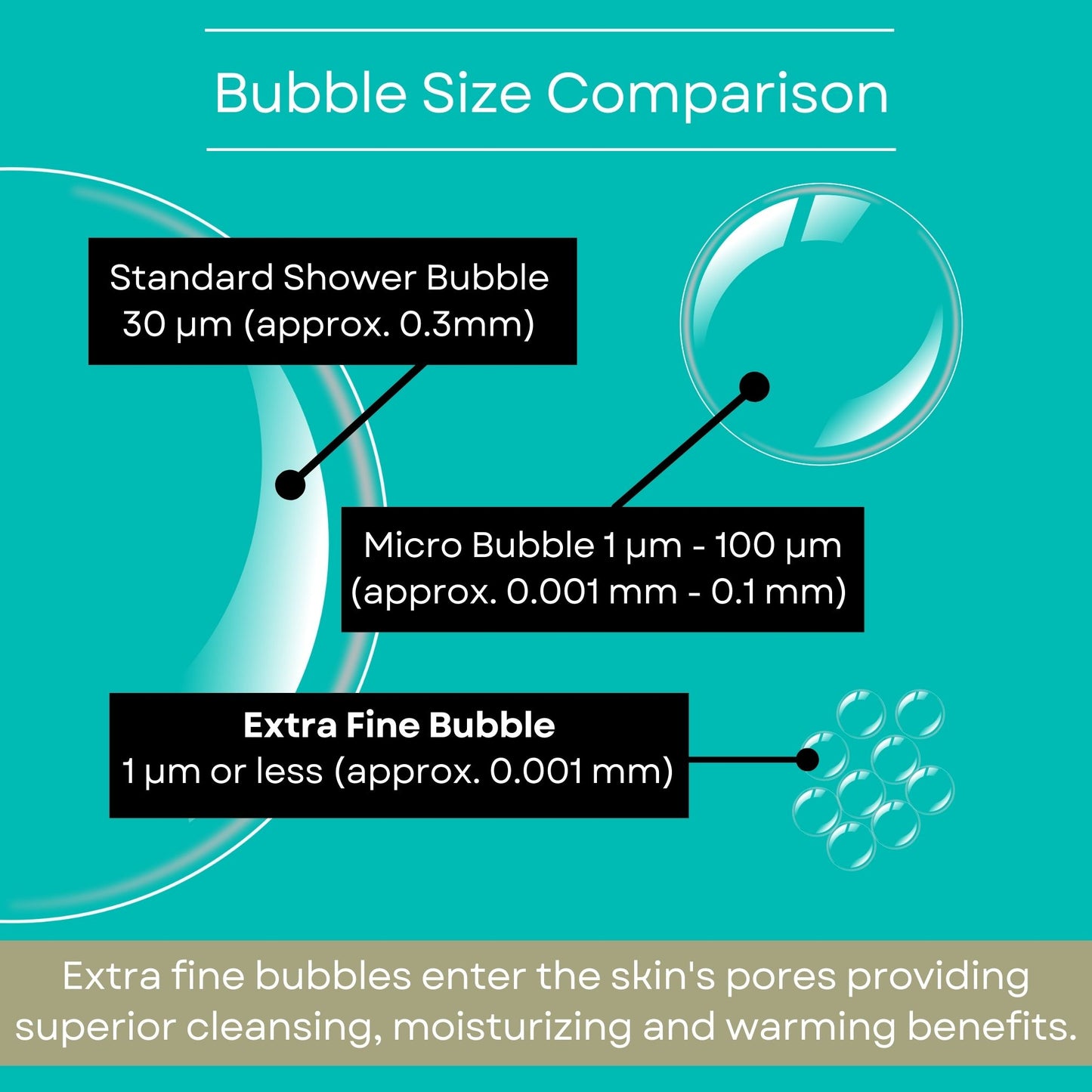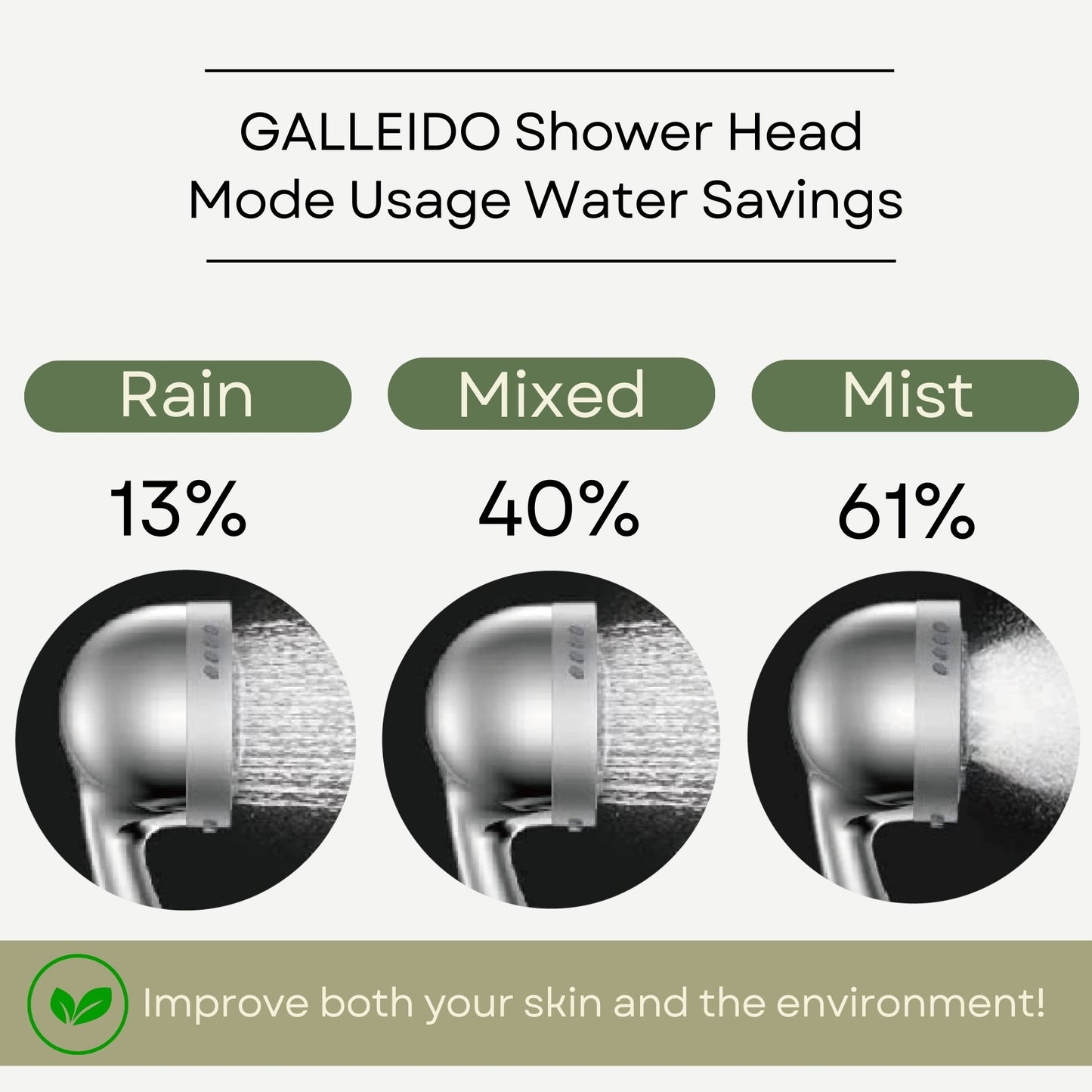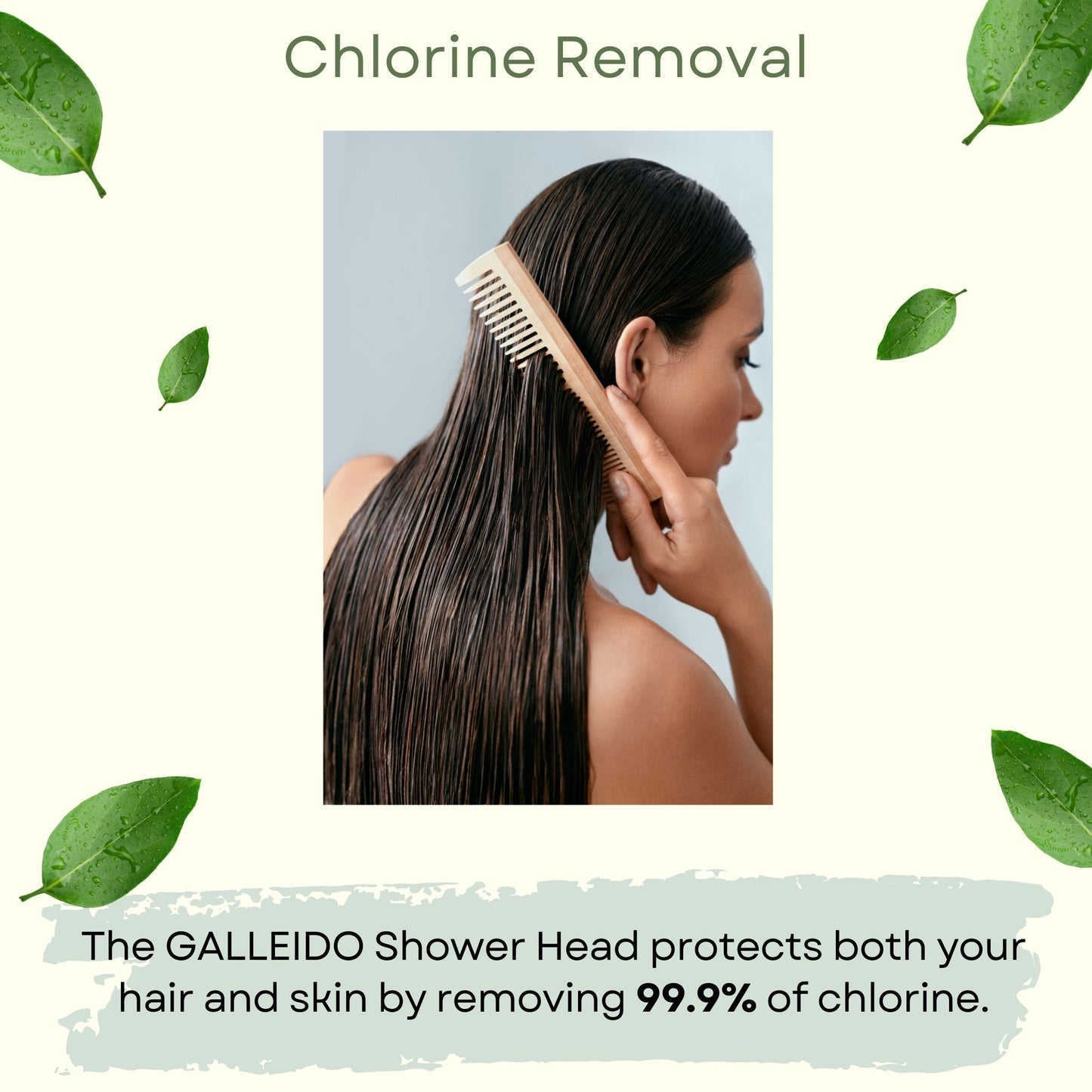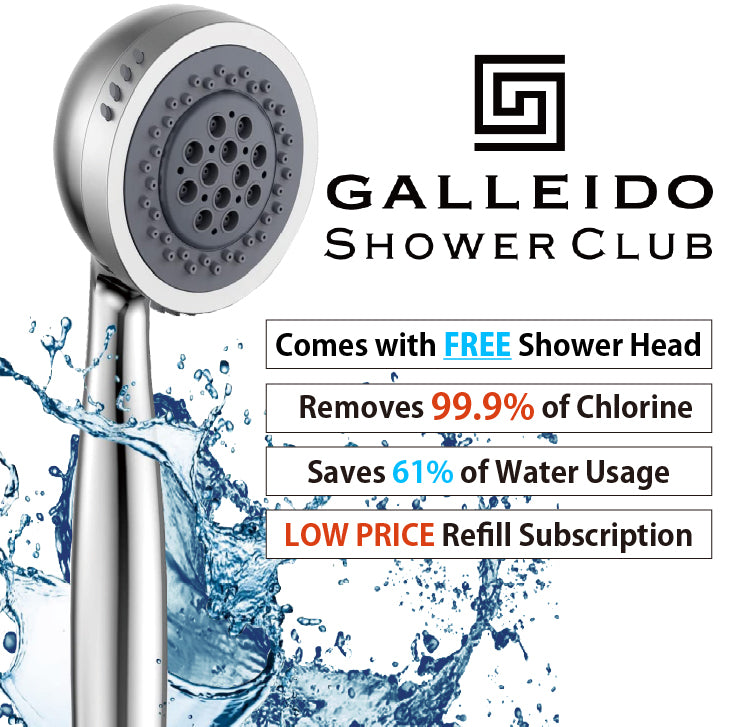 Luxury for Every Home.
The GALLEIDO Shower Club offers a chance to finally take your dream shower every single day at an amazingly low price. Built with noticeable quality and features 3 impressive modes to customize your bathing experience!
Packed with Features.
The GALLEIDO SHOWER HEAD effectively cleans with up to 46 million extra fine bubbles and removes 99.9% of chlorine in your water. It was even cleverly designed to save you up to 61% of water usage which of course means lower bills each month and that's never bad. This product was made with the same specifications as high-end shower heads yet comes at a mind-bogglingly low price through our subscription system.
..."Extra Fine Bubbles"?
These are extremely tiny bubbles that are capable of thoroughly cleaning the skin by being small enough to penetrate deep into human pores where they effectively clean out makeup and dirt that normally become trapped inside. These special tiny bubbles have other advantages too like keeping the skin extra moisturized and noticeably much warmer than with a conventional shower head. "Extra fine bubbles" are not something well known yet in many countries even though they are becoming common knowledge in Japan where of course there is a long history of rituals and culture surrounding the practice of bathing.
4600 Extra Fine Bubbles!
After learning about the skincare advantages surrounding the extra fine bubble, we made a commitment to designing our shower head so that it would produce as many of these bubbles per micrometer as possible. The result was a shower head product capable of spraying water containing approximately 46 million of these skin enhancing bubbles per micrometer!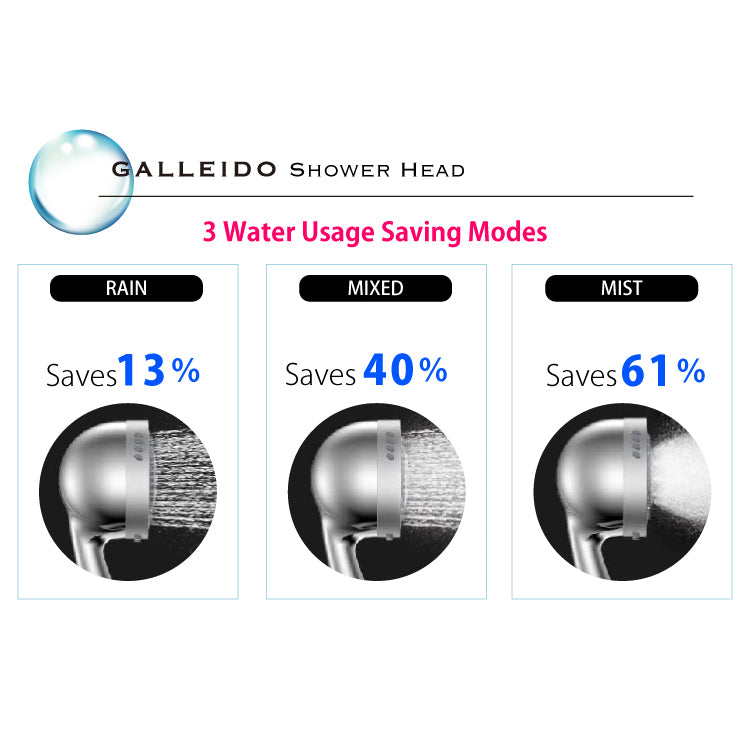 Switch the spray type of the shower head between three modes:
・Rain: Max Pressure/ Volume
・Mixed: Rain + Mist
・Mist: Efficient & Effective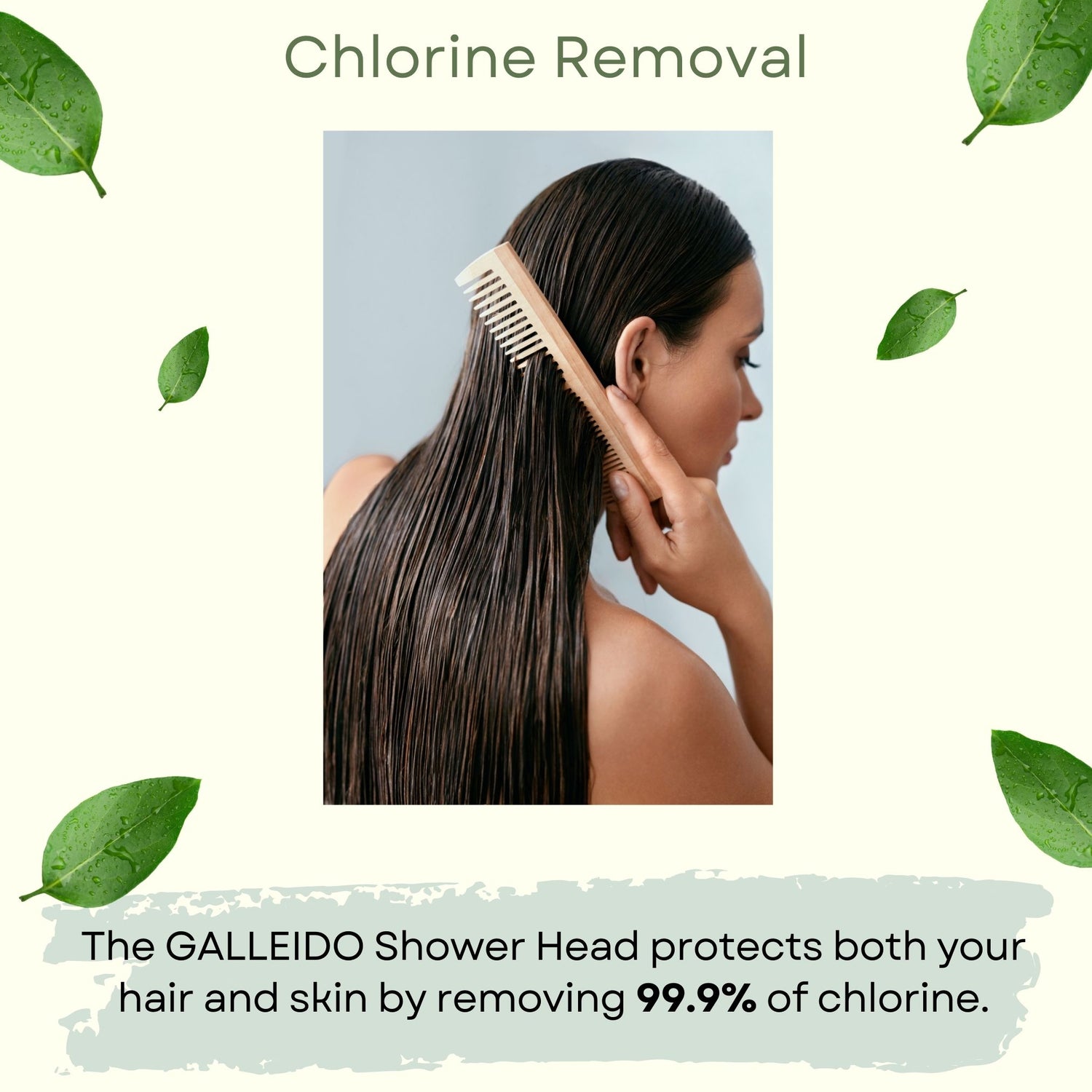 Save Your Skin.
Those still using conventional shower heads today regularly damage their skin with the negative effects of chlorine inside of home water systems. Keeping the included cartridge with the GALLEIDO Shower Head regularly refilled removes 99.9% of residual chlorine in your shower water thus protecting both the hair and skin from chemical damage. Once the simple installation of the chlorine removal cartridge is complete, you'll be instantly amazed at the softness of the water and the overall condition of your hair after showering!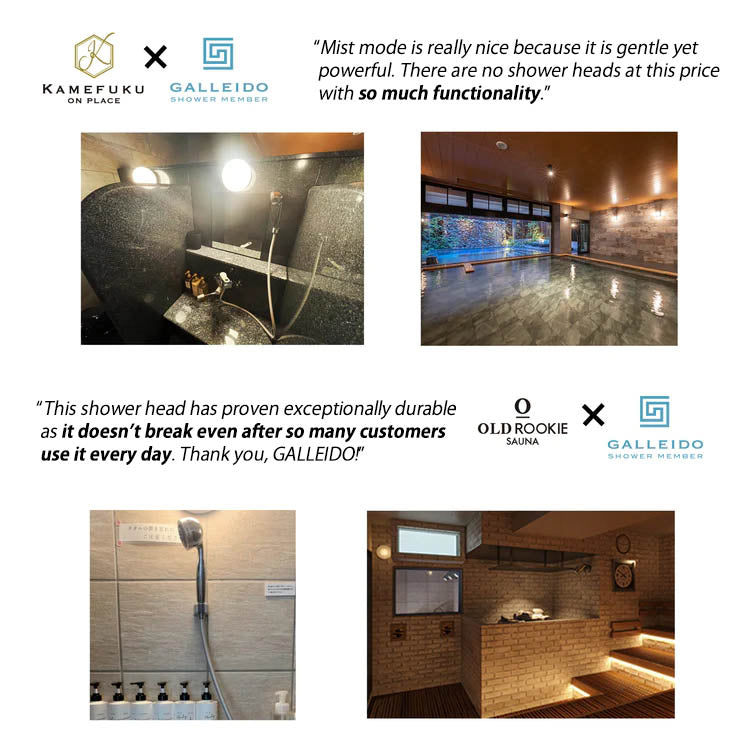 GALLEIDO is Big in Japan!
The GALLEIDO Shower Head has been selected by various bathing facilities in Japan for its ease of installation, low-cost and excellent functionality. GALLEIDO has received high praise from an impressive range of establishments.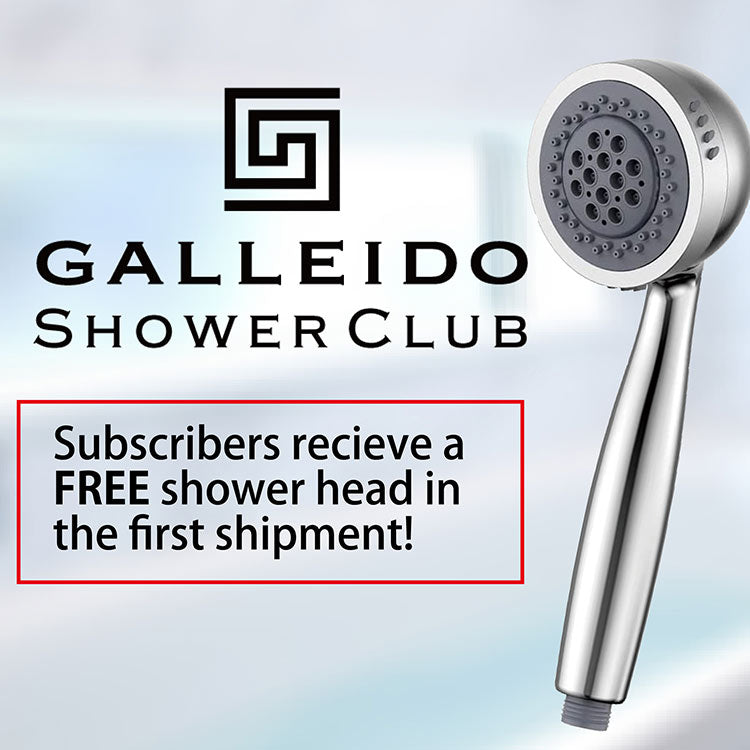 Free Shower Head on the First Delivery.
After subscribing to the GALLEIDO Shower Club, you will receive our shower head product for FREE so don't miss out on this deal to upgrade your shower and keep your skin beautiful at the same time!