GALLEIDO
Regular price
Sale price
$16.80
Unit price
per
Sale
Sold out
「 Get the best bath time for $0.28 a day! 」
GALLEIDO SHOWER MEMBER is a shower head&chlorine removal cartridge subscription(Delivery every 60 days subscription).
If you subscribe to this subscription, It can be washed with a beautiful bubbles smaller than the pores, and protects skin and hair from chlorine damage by removing 99.9% of chlorine in tap water. In addition to them, it is possible to save up to 61% of water. Even more surprising, we made the shower head body free and achieved an inspiring price of $0.28 per day. This is an exceptional price in Japan. That's because we want to deliver an emotional experience to as many people as possible.
Let's take this opportunity to get the best bathing time!

In the first delivery, we will deliver the main body of the shower head and the chlorine removal cartridge. Two refill cartridges will be delivered in one delivery. So, refill the cartridge once a month. Please check the product image for details.
The price of a single delivery is $16.8. We deliver every 60 days.
〈 Notes 〉
・Please note that it cannot be used for shower heads that are fixed to the wall or ceiling. Only equipment with a shower head fixed to the shower hose can be used.
・For the second and subsequent deliveries, only refill chlorine removal cartridges will be delivered. Please do not throw away cartridge case and keep it.
Share
View full details
"An inspiring experience to start with GALLEIDO".
GALLEIDO SHOWER HEAD's amazingly low price & high quality for an impressive experience!
It will be a special subscription that will change your daily bath time into "the best bath time".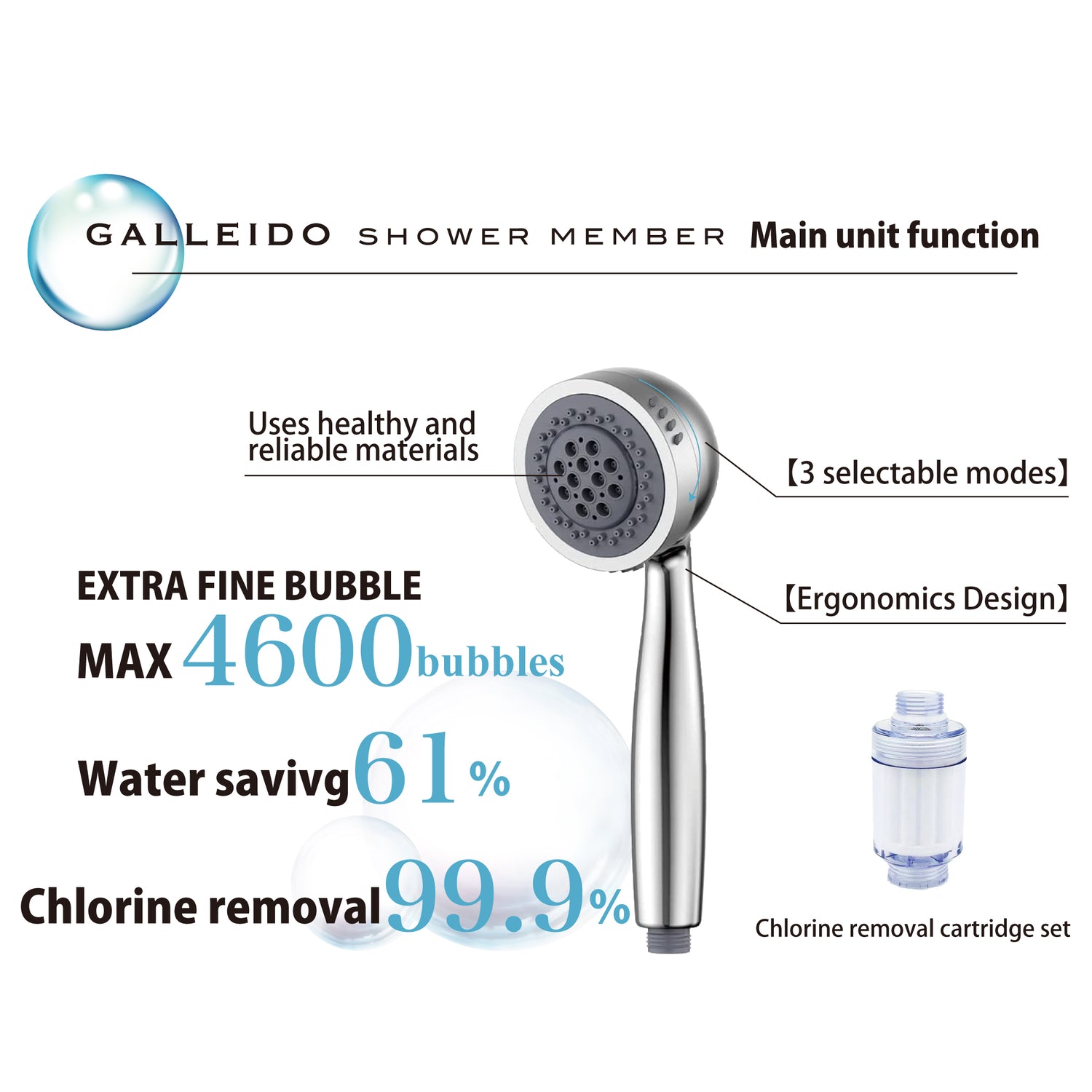 Main unit functions.
The GALLEIDO SHOWER HEAD delivers high cleaning power with up to 46 million extra fine bubbles, 99.9% chlorine removal, and up to 61% water savings.
We offer the same specifications as high-end shower heads at an amazingly low price.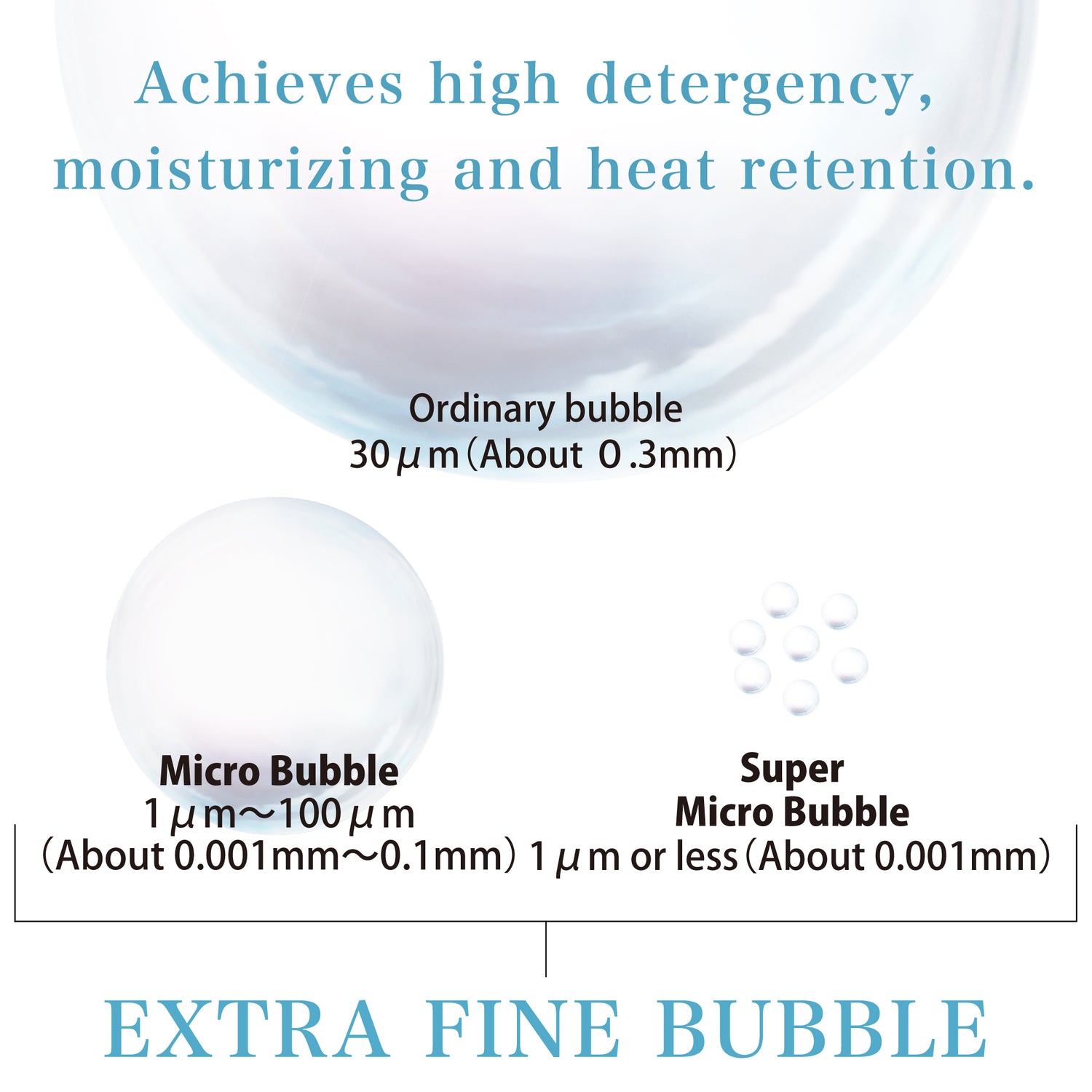 What is "extra fine bubble"?
Extra fine bubbles" refers to bubbles smaller than human pores, which penetrate deep into pores, cleanse makeup and dirt from pores, and keep skin moisturized and warm.
GALLEIDO's commitment to beautiful bubbles.
The water emitted by the GALLEIDO SHOWER HEAD contains approximately 46 million of these extra fine bubbles per micrometer.
Customized to suit the intended use.
The water flow of the shower can be switched into three modes depending on the intended use.
・Straight Mode:high water pressure
・Mix Mode: high water volume
・Mist Mode: effective cleaning and water saving
Excellent chlorination removal effect.
The included cartridge removes 99.9% of residual chlorine in shower water, protecting hair and skin from chlorine damage.
You will be amazed at the softness of the water, which you can tell from the moment you start using it, and the condition of your hair after showering.
GALLEIDO is a hot topic in Japan!
GALLEIDO has been selected by various bathing facilities in Japan. for its easy-to-install cost and excellent functionality.
GALLEIDO has been highly evaluated from various places.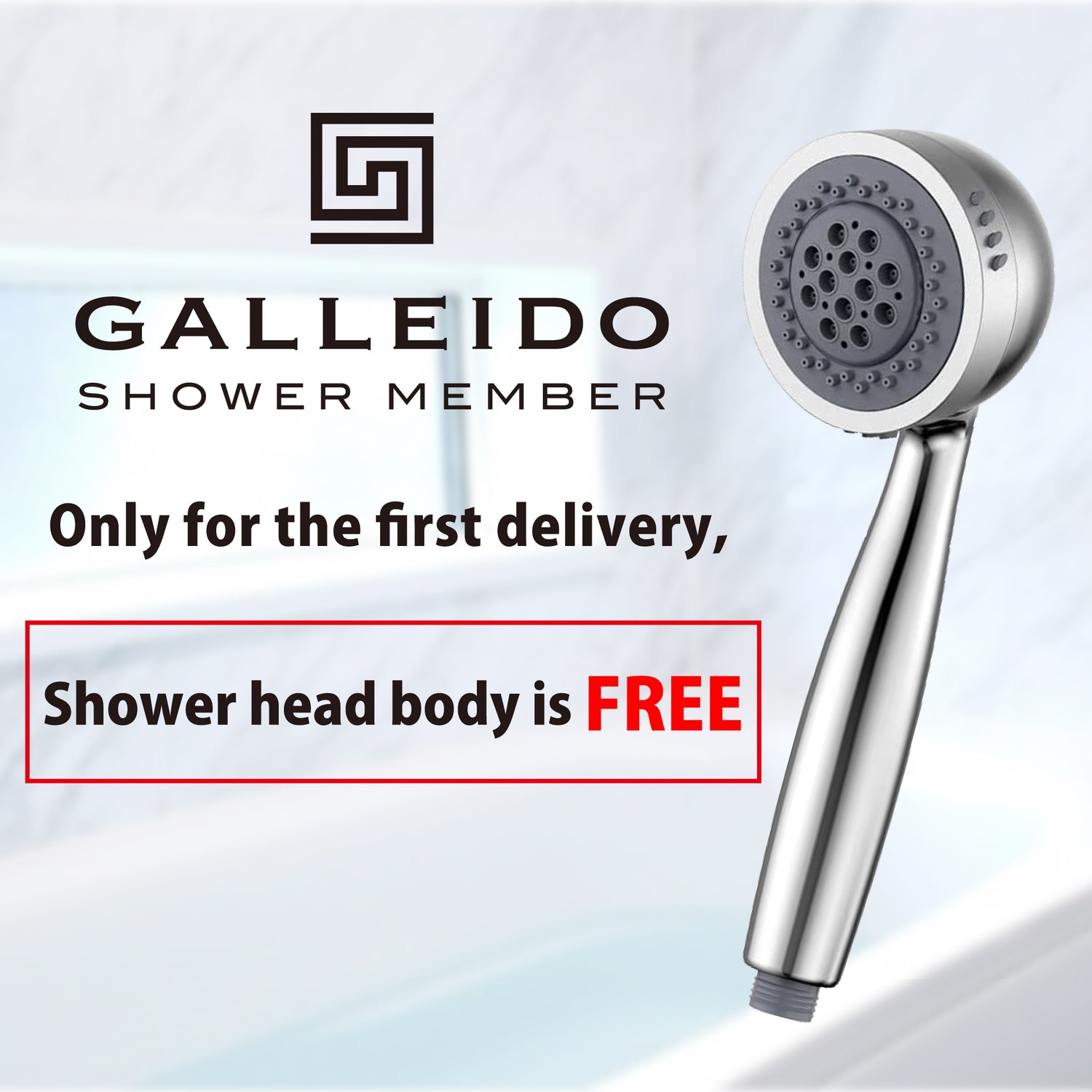 Free shower head unit with first delivery!
And for the first delivery only, the body of the showerhead is FREE!
Don't miss this opportunity to sign up!