GALLEIDO
Regular price
Sale price
$17.99
Unit price
per
Sale
Sold out
WHAT IS A WATER FLOSSER?
We all have seen the sonic toothbrush but now we have the pro-grade flossing companion to speedily complete your daily dental cleaning routine. Flossing is arguably even more important than brushing and crucial to prevent cavities, bleeding gums and gum diseases. Though it won't replace your dentist, this product is especially a must for those who don't have the time or patience to floss regularly. Those with very sensitive gums or end up with bleeding gums from using string floss will also love and strongly benefit from this product. The GALLEIDO WATTER FLOSSER offers a comfortable flossing solution where you can now just effectively spray away plaque and buildup around the teeth with one portable and reliable tool. Furthermore, with the subscription, you will always have a supply of clean nozzles to get the most out of your new modern dental tool at a stunningly low price.
FEATURES
☑️ 5 USEFUL MODES
Soft: Weaker pressure best for starting out and those with sensitive gums or teeth.
Standard: Used for standard cleaning.
Vigorous: Strong and effective pressure for washing out buildup between teeth.
Massage: A fixed rhythmic pressure mode for relaxing gums, easing sensitivity and improving health of gums.
SpotSpray: Press and hold for spot cleaning. Spray stops as soon as you release the button
☑️ [ STRONG BATTERY LIFE ] After a full charge, you will get around 30 days of use even if used twice a day. The strong battery of this water flosser makes it the perfect portable solution for keeping your teeth healthy in any room in the house or office and definitely will prove handy on those long trips too.
SUBSCRIPTION
Subscribing to the GALLEIDO WATER FLOSSER DENTAL CLUB SUBSCRIPTION gets you a water flosser FOR FREE with 3 nozzles and 3 more nozzles every 90 days which are highly recommended to be replaced every 1-2 months.  
2 Cycle Commitment 
Subscription cannot be cancelled until after 2 subscription cycles. The subscription may then be cancelled before the 3rd cycle. 
1st Shipment Package Contents
・Water Flosser
・User manual x1
・Nozzle Replacements x3
2nd Shipment and Onward (every 90 days)
・Nozzle Replacements x3
PRODUCT SPECIFICATIONS

・Model Name: MY-118
・Material: ABS, PC
・Tank Capacity: 7.8 fl oz (220 ml)
・Water Flow Modes: 5 types
・Accessories: Replacement Nozzle (x3), 1m USB charging cable (x1)
・Waterproof Level: IPX7 Water Pressure: 8-16g Charging time: 3-5 hours
✅FREE SHIPPING!
Share
View full details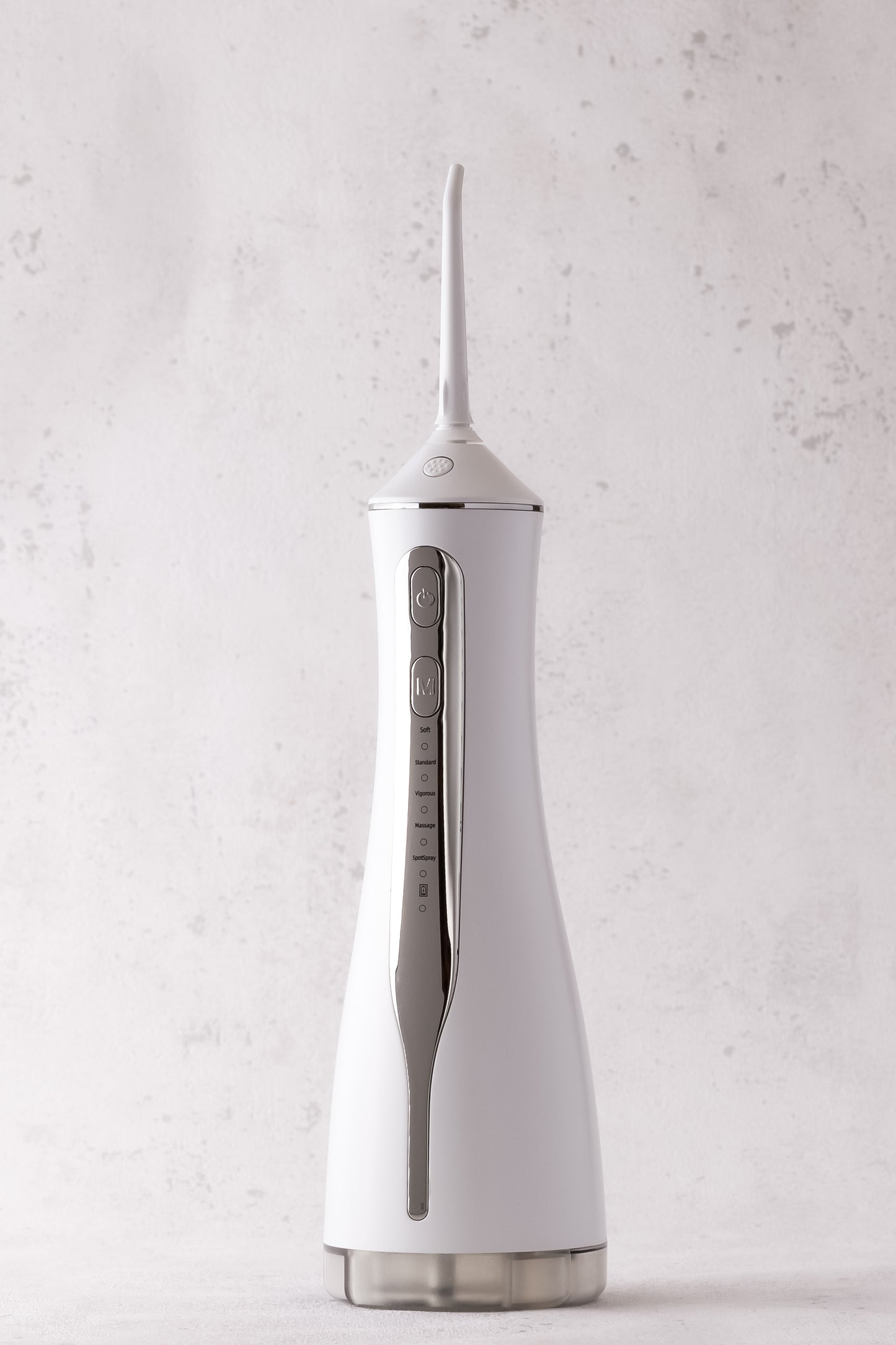 Take Control.
No more putting off your oral care and letting the cavities win. The GALLEIDO Water Flosser's design coupled with its subscription plan makes it easier than ever to regularly take proper care of your teeth and gums anytime, anyplace.
-Buttons are conveniently placed so you can blast away food particles, plaque and bacteria that lead to cavities and gum disease.
-Shape of the body has been constructed for maintaining optimum grip during use.
How It Works.
The GALLEIDO Water Flosser shoots out a concentrated water stream so you just aim it between each tooth to remove all the buildup you can't easily brush. Start with the "Soft Mode" and then try other modes after you get used to it.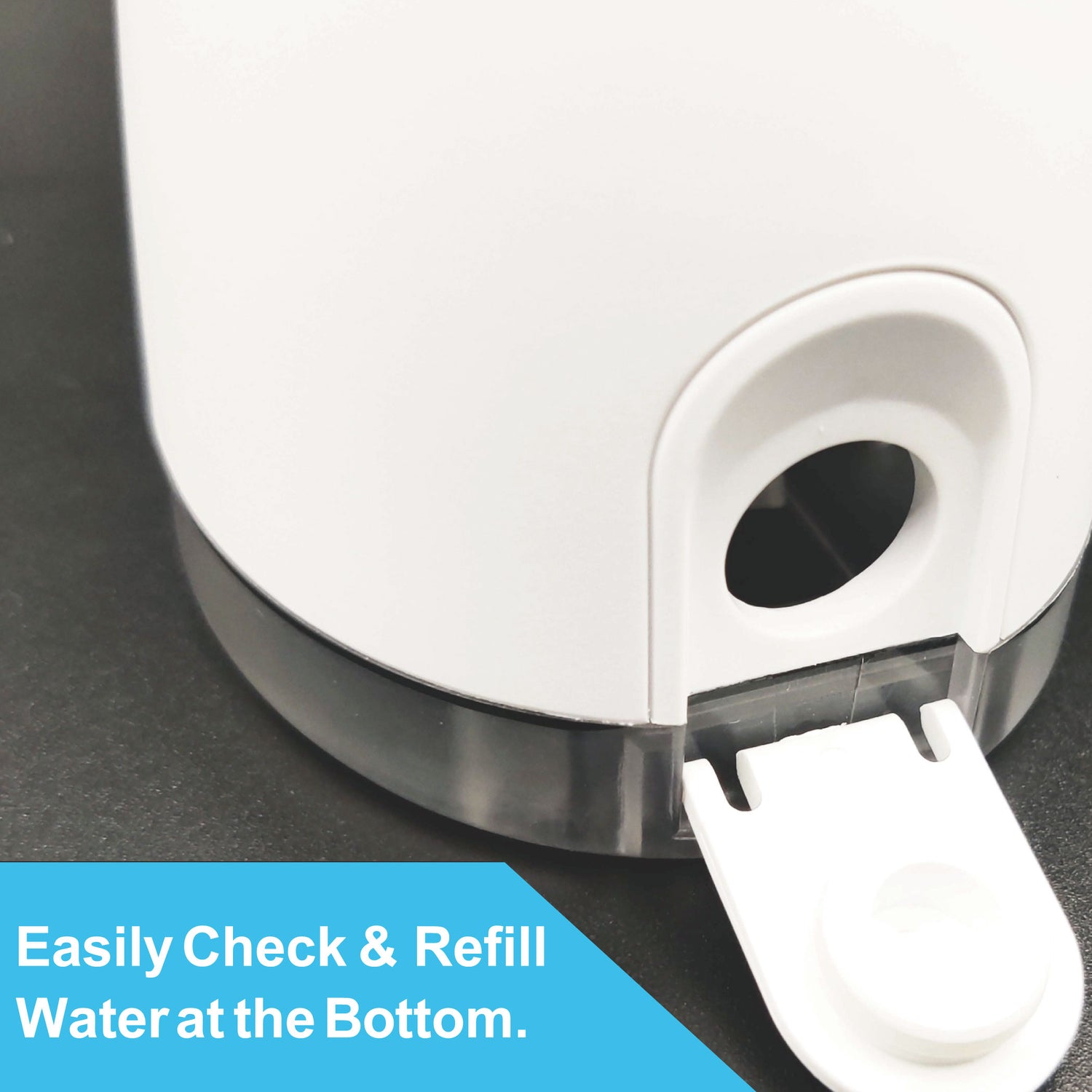 Simply Fill & Floss
Unlike many traditional water flossers, this product comes without a clunky separate external tank making it easy to take out on the go and store in a the bathroom. Just fill up the single device with water through a hole at the bottom and you're ready to water floss. The bottom is clear so you can check if it is time to refill the water.